If Paymee does not start correctly in Excel 2007 please check your security Settings... from a clean Excel session enter the following keystrokes in sequence: Alt, T, M, S

Then close & restart.
Note upon opening Excel you may recieve this...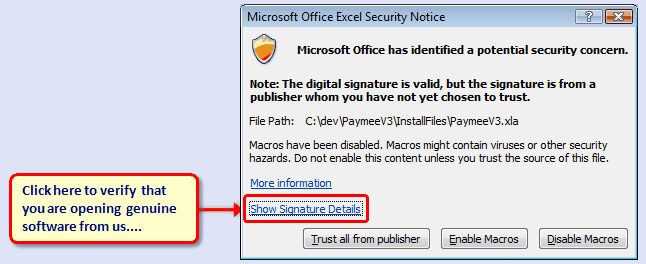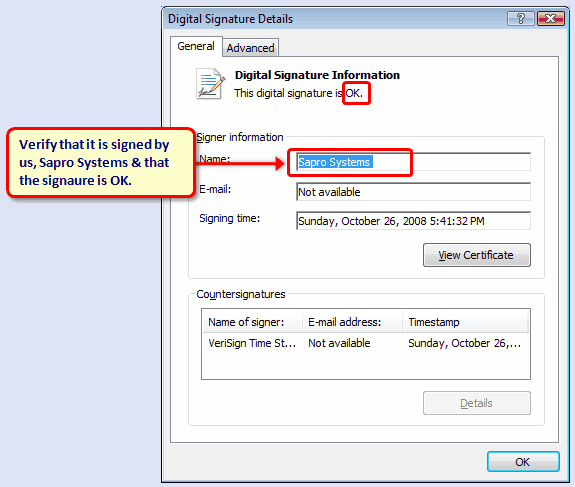 Upon verifying, you should select 'Trust all from publisher'. In this way you do not need to re-approve security settings every time you start Excel.
If you have concerns about enabling software from us, please see our Trust Statement.