Create flexible contractor payment schedules.
Work Payment Schedule Sheet Screen Shot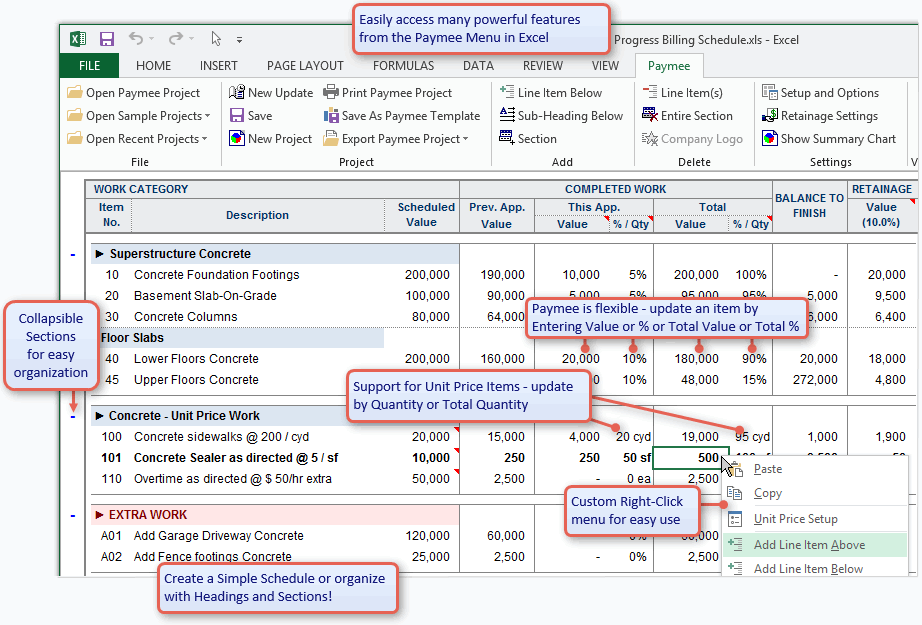 Flexible Data Entry. You can update an item by entering any of the following:

% Completed this Application
Total % Complete
Value Completed this Application
Total Value Completed

All construction progress billing data is entered just once.
Customizable content, appearance & more!
Summary sheet generates automatically off of totals from the Detail sheet schedule of values.
Easy to use - Wizard interface for creating a New Project.
Customizable retainage calculations.
Questions or comments?
Refer to our FAQ or Features page.
*AIA is a trademark of American Institute of Architects & not affiliated with Sapro Systems. AIA Document G702 & Document G703 are products of the American Institute of Architects.