Contractor Billing in Excel. Use our customizable layout (shown below) or print to AIA Document G702*.
This is done right from Excel, using our highly automated environment. The below screen shot is for the American template (supports printing to AIA Document G702*). International & Canadian layouts also available!
Download a free blank application application created with Paymee. Paymee also creates the cooresponding payment schedule/continuation sheets.
Paymee is now freeware. Click here to download now.
Paymee is fully automated within Microsoft Excel & designed to prevent mistakes. No Excel Experience needed!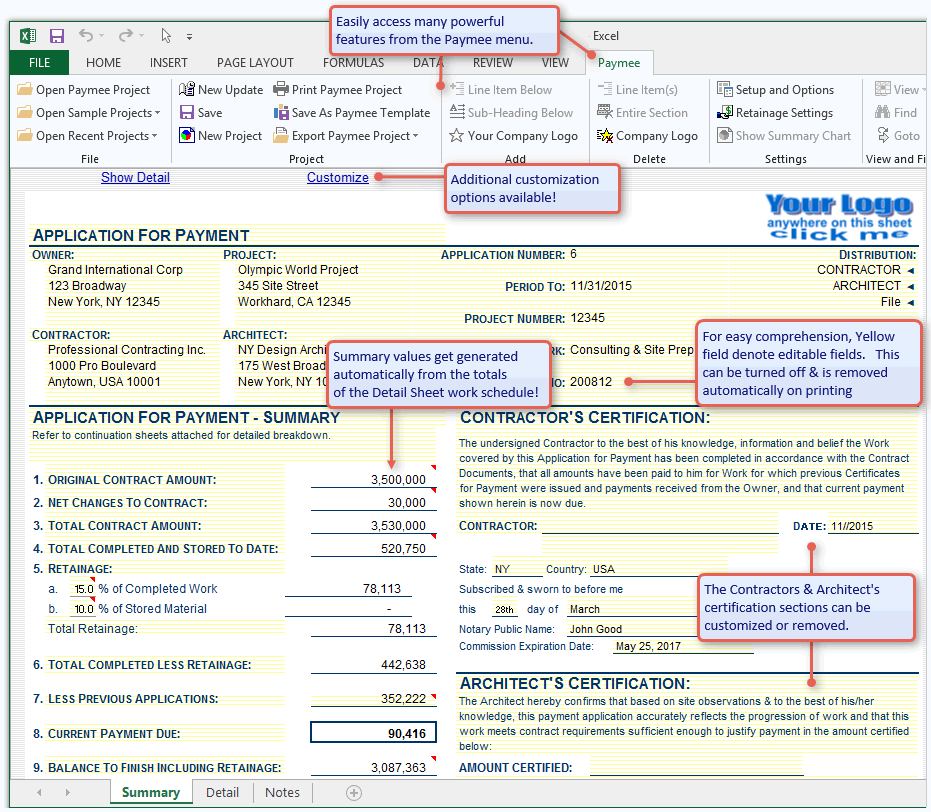 Questions or comments?
Refer to our FAQ or Features page or contact us.
Please note
*AIA is a trademark of American Institute of Architects & not affiliated with Sapro Systems. AIA Document G702 & Document G703 are products of the American Institute of Architects.